Desk Pad Calendars
Desk pad calendars are the only way to guarantee your brand and company contact information stay in front of your clients and prospects every day of the year. Dataguide offers Desk Pad calendars at incredible prices with more options than you can find just about anywhere. Desk Pad calendars from Dataguide include 4 color printing, at a lower price than most vendors charge for a two color calendar. If you're going to invest in a Desk Pad calendar as a way to promote your company, then make sure to get the best return on investment with a high impact Desk Pad calendars from Dataguide.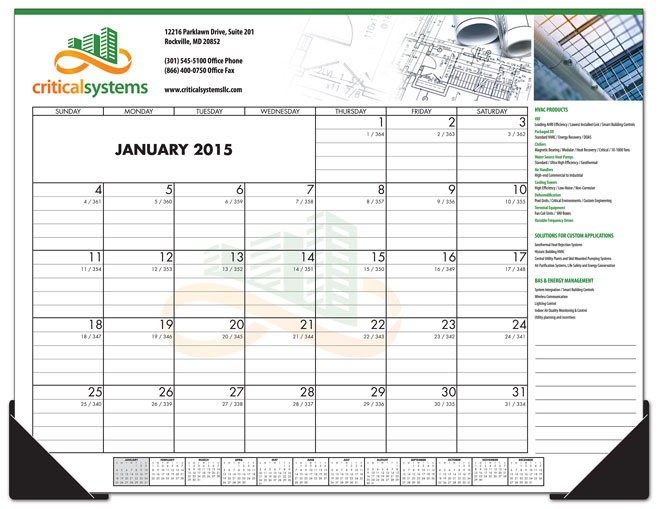 Desk Pad calendars are available in multiple sizes and configurations. The standard Desk Pad calendars include 12 monthly pages but additional pages can be added at minimal cost. Pick one of the

Dataguide

standard grids then customize around it to create a professional business calendar that promotes your company all year round.
Desk Pad calendars
come mounted on heavy duty back board with heavy duty plastic corners to hold the monthly pages in place. The sample below shows how you can use color to increase the impact of your
Desk Pad calendars
and make them stand out.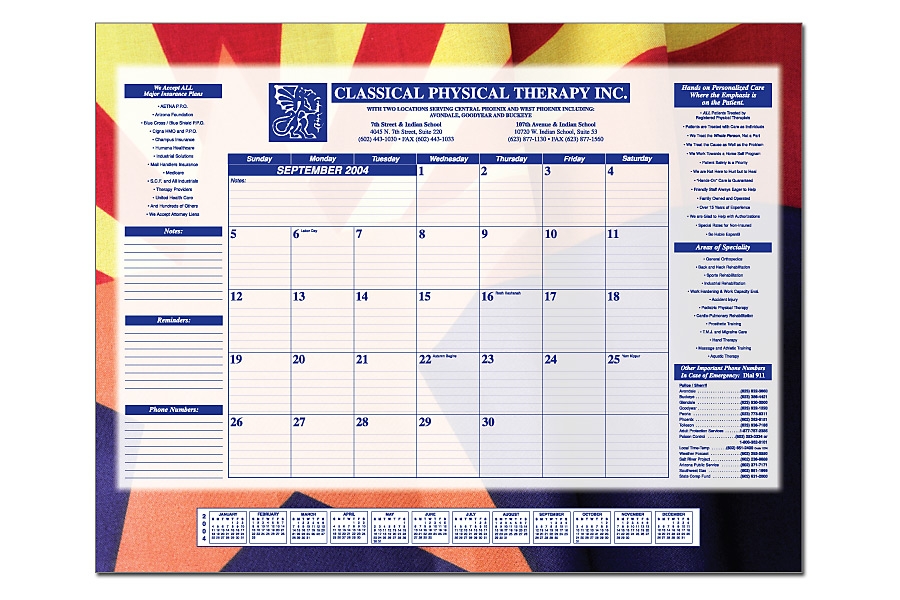 Here is another example of how using color can make your custom promotional calendar stand out. Contact Dataguide today at 800-343-0583 and find out how we can help you promote your business every day of the year.