Folders | HeRO Closing Folders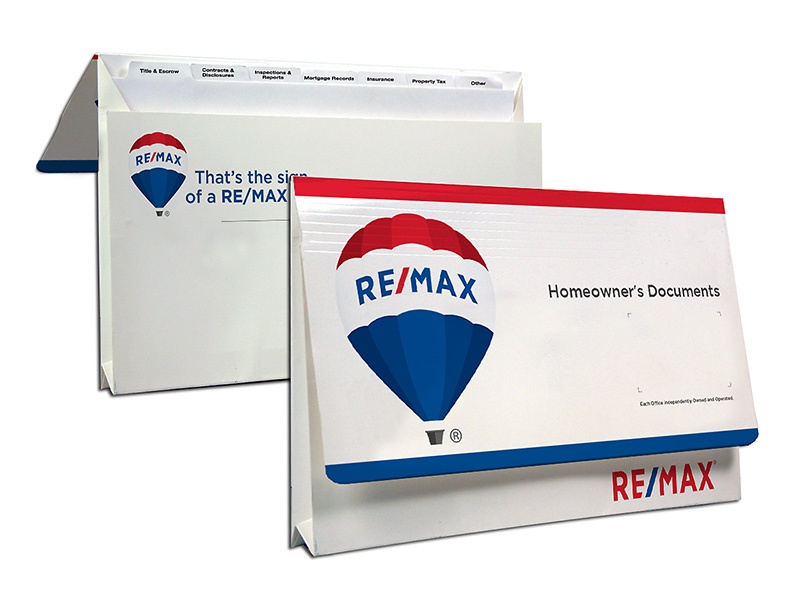 Closing Folder-HeRO II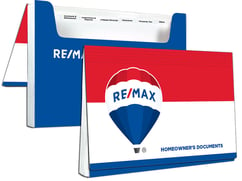 Closing Folder - HeRO
View details of each item below
Reasons to use the Closing Folder HeROs
Show Your Appreciation:
Your clients will use the HeRO closing folder for years to come. The next time they need service or offer referral advice to a friend, they'll turn to you.
Differentiate Your Business:
The HeRO closing folder will help you stand out in an industry as competitive as real estate.
Your Clients Will Love It:
The HeRO closing folder is exactly what they need to keep all their important real estate documents in one place
Build Customer Loyalty:
Exceed your customer's expectations by giving them something your competitors don't.
Long Term Visibility:
Place your business card in the clear pocket on the front of the HeRO closing folder, and your customers will always have your name and phone number.
Provides a Lasting Reminder of Your Company and Your Services:
Your clients will continue to think of you long after the home-buying process has been completed.
Available in two styles: the HeRO II and the HeRO
Just like the original HeRO closing folder, the HeRO II is an expanding, portable, legal size document organizer. Each HeRO II comes with tab dividers, a business card holder, and a Velcro closure. Expansion size is less than that of the original HeRO closing folder and is a lighter weight than the original HeRO.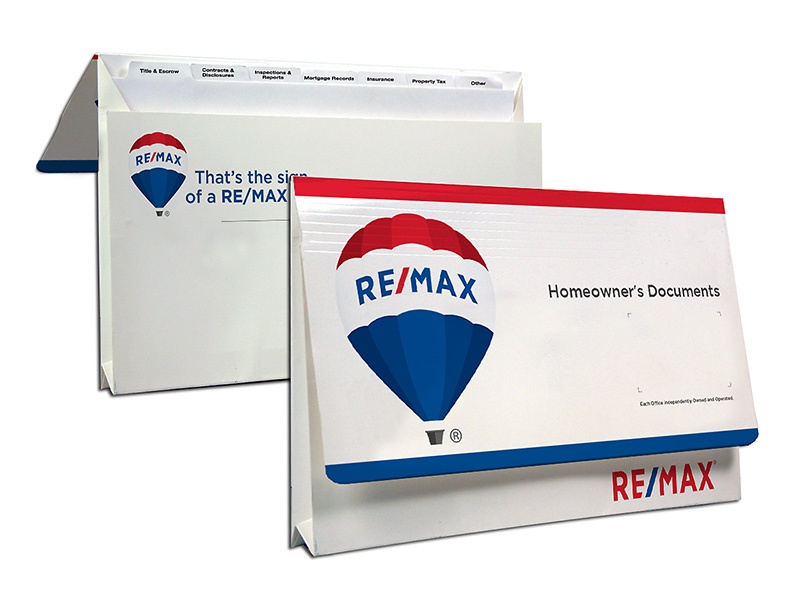 Packaged 12 Per Box - Legal Size OnlyPrice: $56 per box, 1-2 boxes
Price: $54 per box, 3-4 boxes
Price: $52 per box, 5-8 boxes
Price: $50 per box, 9-12 boxes
Price: $48 per box, 13+ boxes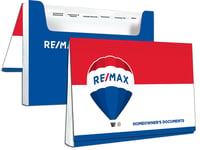 The original HeRO (Home Records Organizer) is the ultimate closing folder. It is an expanding, portable document organizer that adds value and visibility to your business. The original HeRO comes with tab dividers, a business card holder, and a Velcro closure. Makes a great closing gift your clients will use and appreciate. Packaged 12 Per Box - Legal Size Only
Price: $80 per box, 1-2 boxes
Price: $78 per box, 3-4 boxes
Price: $76 per box, 5-8 boxes
Price: $74 per box, 9-12 boxes
Price: $72 per box, 13+ boxes
Folders | Listing Folders | Presentation Folders
The Listing Folder is a two-pocket presentation folder and a perfect way to package all your listing material. These folders are available in letter size and include a place to put your business card. This listing folder will compliment any presentation, while reinforcing your professional image.

Packaged 25 Per Box
Pricing:
$29.95 per box, 1-3 Boxes
$28.95 per box, 4-6 Boxes
$28.20 per box, 7-10 Boxes
$27.95 per box, 11+ Boxes

---