Custom Document Folders, promote your professional image
Custom document folders are a perfect way to keep your name in front of clients and prospects, present the professional image you want, and provide a constant reminder of the products or services you provide. Ideal for warranty information, ownership documents, service contracts, travel papers, tax documents, real estate documents, or any other business related documents you provide to customers.
Custom document folders are available in numerous sizes and configurations pick the options that work best for you.
Click here to request a price quote on any custom document folder
Custom Document Folders, product information and templates
Wallet Style Folders available in various sizes
#01-01 4 1/2 x 10 1/4 #02-01 6 x 9 7/8
#01-02 4 x 9 1/4 #07-01 2 1/2 x 4
This versatile folder features a sealed pocket and wallet style flap
Tuck tab document folder
#01-04 4 1/4 x 9
Unique tuck tab hold folder closed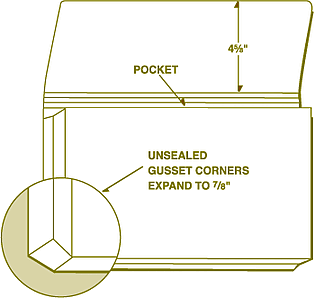 Wallet style expansion portfolio
#02-11 6 x 9 7/8
Ideal for large manuals and bulky service information. This item ships with the gusset pushed out
Four Pocket folder
#45-01 4 x 9 1/4
Perfect for holding travel documents, Itineraries, passports and more.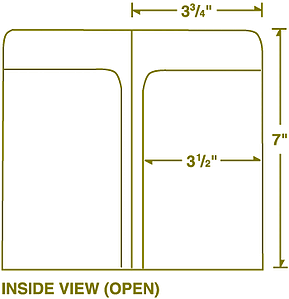 Receipt Holder
#04-01 3 3/4 x 7
Great for bank and financial receipts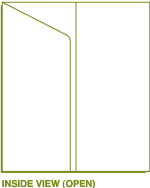 One-Pocket Folder
06-01 4" x 9 1/4"
Great for holding important documents, travel tickets and itineraries.
Pull out document folders
Documents slide easily into this folder. Perfect for holding report cards, licenses or library cards.
Comes in various sizes
#19-01 2 1/2 x 31/2
#19-02 5 x 7 1/4
#19-03 5 x 7 1/4
#19-04 6 1/4 x 9