Accordion Folder | Expanding File - Real Estate Closing Folders
Make a great impression and generate repeat and referral business.
Keep your name in front of your clients with the Homeowner Records Organizer Accordion Folder. Give it to your clients at their closing and they'll be reminded of your service and expertise for years to come. This Expanding File is the perfect way to keep your name in front of each client ,without spending a lot of money to do it.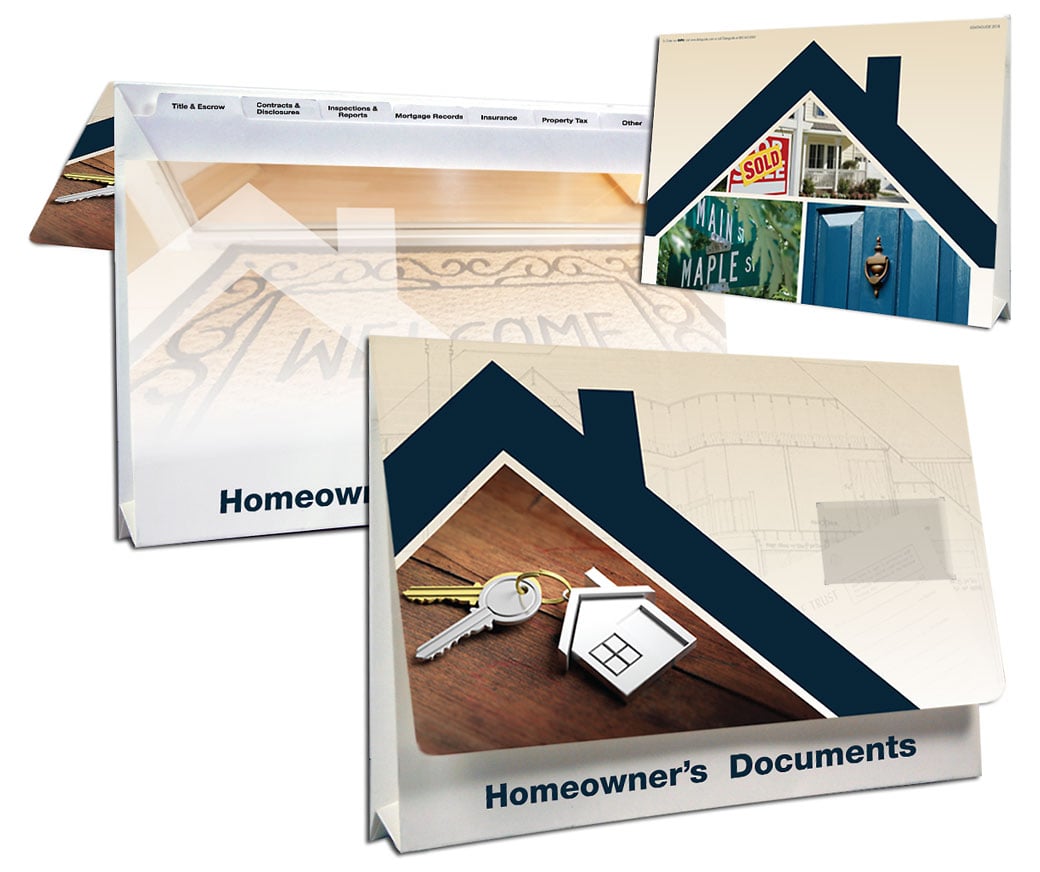 Full color photos adorn this eye-catching Home Records Organizer. The closing folder also features a business card sleeve on the front cover. This expanding folder is bound to delight homeowners and keep your company front and center for many years. The Home Records Organizer Accordion file is the ultimate closing folder. It is an expanding file, portable document organizer that adds value and visibility to your business.
The accordion folder expands up to 2 inches, and comes with 7 folders inside to organize all your important homeowners documents. Insert your business card in the business card holder on the front to personalize the file.

Tab text on the 7 folders: Title & Escrow, Contracts & Disclosures, Inspections & Reports, Mortgage Records, Homeowner's Insurance, Property Tax, Other.
Low minimum order requirements and great price breaks make this Accordion Folder/Expanding File an exceptional value. Order now!
The HeRO accordion folder / expanding file shown here is available for immediate delivery, to request a sample click sample request. To order, click the order now button. Minimum quantity is 1 box of 12.
Pricing starts at $66.00/box
Tax and shipping costs are additional.
Call 1-800-343-0583 to speak to a representative or

order now!