Now that's the $600,000 question, isn't it? Why do potential clients hang onto an item bearing your logo and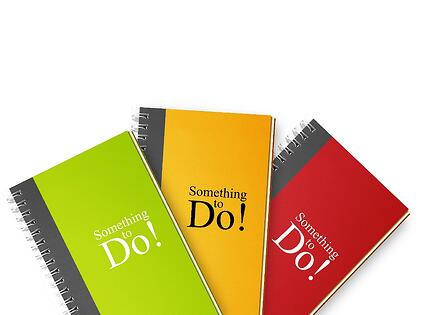 contact information?
The answer is simple. Because the product is useful.
Think about it like this: you can give away thousands of gimmicky gadgets, but if the item don't serve a practical function, they're likely to be tossed out. Worse, it'll be hidden away in a drawer, not to surface again until the recipient empties his or her desk when moving on to the next job.
But don't just take our word for it. There are statistics to prove that your promotional item needs to be useful, not just flashy.
According to the Advertising Specialty Institute's most recent Global Advertising Specialty Impressions Study the overwhelming majority of recipients - a whopping 77 percent - kept a promotional item because it was useful. Next in line were attractiveness and because the item was "enjoyable to have." Those two accounted for 29 percent each of reasons people keep specialty items.
The study breaks reasons for keeping products even further: by item type. People surveyed in the study said they kept writing instruments (91 percent), USB drives (90 percent) and calendars (86 percent) simply because they were useful. Bags, office and desk supplies and drink ware were also rated as highly useful.
So what does this mean for your business? It means you'd better provide a specialty item that provides value to your clients - otherwise, you're just throwing money away.
Let's look at some of the ways you can provide functional, attractive specialty items to your clients and leads.
Would you like that in a sack, ma'am?
Printed tote bags are a highly useful, highly noticeable way to advertise your business or service. Just take a look around, and you'll see tons of people carrying such bags to the library, the gym, the grocery store or to the office. Your clients will enjoy receiving such a thoughtful token of appreciation.
Hang on a sec - let me get a pen and paper.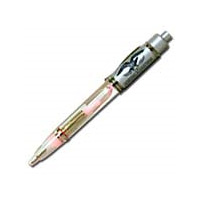 How many times during the course of a day does someone reach for a scrap of paper and a writing instrument? Anticipate your clients' day-to-day needs by giving them notepads and a nice ink pen that bear your company's logo. They'll thank you every time they jot down a phone number.
Let me pencil you in.
Technology is great, but it's not always easy to access. A desk calendar or appointment book lets your clients check their schedules at a mere glance and make note of new appointments, deadlines or other important events. Desk calendars get used daily, helping your company maintain top-of-mind awareness.
Cream or sugar in your coffee, sir?
Most Americans don't start their days without a cup of joe. Why not make it easier for them to get their caffeine fix by providing your clients with a customized, insulated travel mug? It's one specialty item that will be used time and time again.
Your presentation is loading.
USB flash drives are as ubiquitous in today's business world as solar-powered calculators were in the 1980s. Don't underestimate how much your clients will appreciate having a good quality flash drive to store and transport data. Your gift will be appreciated and used often.