Print Blog: Communicate, Motivate, Educate, Enhance, Celebrate, Animate, and Promote with Print and Promotional Products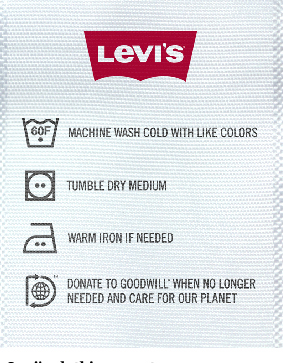 The advertising giant BBDO West recently teamed up with Goodwill and Levi's to promote the message of recycling used clothing.
The suggestion to donate your jeans to Goodwill when you no longer want them (or maybe gain too much weight?!) appears just below the washing, drying and ironing instructions on the laundry tag.
Read More
Topics: Advertising, Custom folder, Pocket folders, Promotional advertising, promotional merchandise, Document folders, branding, Presentation folder, promotional products, envelope printing
On Flickr, the popular photo-sharing Website, a Pittsburgh artist known as "Mleak" has done some remarkably innovative work with corporate logos. She's taken the unprecedented step of turning live insects into
promotional merchandise!
Read More
Topics: Business Printing, Custom folder, Pocket folders, Marketing, Promotional advertising, promotional merchandise, Document folders, document holders, Presentation folder