Promotional items and printed items are excellent for keeping your company's name before potential customers. Typically, however, they offer a limited amount of space for presenting your brand to the public. Promotional items, in particular, usually limit you to your logo, maybe your tag line, and your phone number and web address.
Of course, you have a lot more to share, if only you could. Now, thanks to the bar code's close cousin, QR codes – combined with the growing prevalence of smartphones – you can.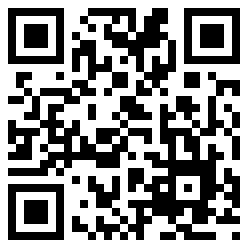 When they are printed on promotional items, printed items, storefronts, billboards, signs – virtually anywhere – QR codes, or quick response codes, can be scanned with smartphones, transporting their users, as if by some sci-fi device, to another advertising dimension.
With QR codes, it's up to you, the business owner and advertiser, which advertising dimension, such as special offers, invitations, landing pages and social media, that might be.
Following are nine ideas and things to consider, just to get you started, as you consider how to make QR codes part of your marketing plan to increase website traffic and sales:
Use a custom, promotional or deskpad calendar that delivers year-round return from QR codes. For instance, you could print a unique QR code on each month's page, taking potential customers to unique landing pages that offer special promotions or information about specific products or services you want to highlight
Direct potential customers to your Facebook page, where they can become more engaged in your brand and exposed to more marketing messages.
Provide a discount offer that complements the promotional product on which your QR code is printed. Say your coffee shop gives out mugs as a promotion. Have a QR code printed on the mug that, when scanned, links to a discount coupon for one of your shop's new specialty beverages.
Send potential customers to a special event invitation that's combined with a discount for making an RSVP
Link QR codes to your online catalog, offering a first-time order discount.
Print a QR code on the back of your business card so all your contact information can be uploaded to a smartphone.
When designing your promotional items or printed items, be sure to put the QR codes where they are highly visible and easy to scan. Good places to put QR codes include tri fold brochures, presentation folders, billboards, storefront displays, bags and clothing.
Keep in mind that many people are still learning about QR codes, so when you can, provide brief instructions on how and why to scan the codes.
Keep an open mind on the many ways you can use QR codes -- even on company letterhead, product packaging, and advertising of all kinds.
Research shows that QR codes are big and getting bigger, the research firm 3GVision has reported that, worldwide, scans of QR codes increased by 20 percent from the second to third quarters of 2011. In the U.S. alone, QR code scans shot up 42.1 percent in the same time period, and 35.1 percent in Canada.
Don't miss out on this unique opportunity to transport your customers and prospects to any advertising dimension you choose; promotional products and printed items are an easy, effective and inexpensive place to start.