Everyone likes something for free – that's just human nature. Businesses that want to excel and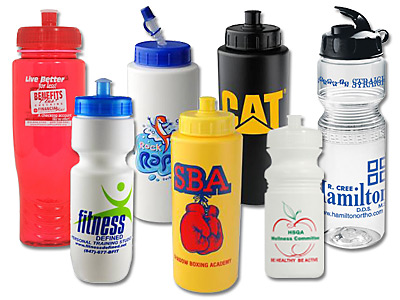 achieve both greater customer loyalty and greater profits know that the best way to tap into that desire for freebies is to offer promotional items that their customers will find useful.
Among consumers, promotional products carry a lot of weight when it comes time to choose a product or service provider. For most people, gift-giving (and getting) begins when they're very young, and the excitement and feelings of being "special" are concepts that are deeply ingrained and intimately associated with getting something for free. That's one of the most powerful reasons why promotional items are such successful marketing tools – they make the recipient feel special and valued.
Study: Freebies increase customer loyalty
A recent study conducted by the Advertising Specialty Institute (ASI) bears out the popularity of promotional items and provides important information about how promo products stir up warm, fuzzy feelings toward the businesses that distribute them.
In that study which polled more than 7,000 consumers in 21 metro areas, the ASI found that nearly 90% of consumers who owned promotional items could identify the business that provided the item.
The survey also asked respondents if receiving a promotional item left them with a better overall impression of the company and found that more than half the respondents indicated promotional items did help create a more favorable impression of the giver. The responses ranged from 43% for writing instruments to 75% for outerwear, with office products leaving a more favorable impression among 50% of the survey's respondents.
Finally, when the survey's participants were asked if receiving a promotional item made them more likely to do business with a company with which they hadn't done business previously, 36% said yes, they would be more likely to select that business – even though no previous relationship had been established.
Low-cost, big results
That last piece of data is especially important to businesses looking to break into new markets or to expand their customer bases. Why? Consider the amount of time and other resources it takes to create a level of trust with a new client. For many businesses, developing even a basic level of loyalty can take months or even years. Now consider that simply by offering a free item, more than a third of the people you contact would consider doing business with you, even though no additional trust-building actions had taken place. That means that for a very low per-item investment, you can grow your customer base significantly and out-position your competitors without investing a significant amount of time or manpower.
It also clearly demonstrates that businesses that make the mistake of thinking that promo items
are "throwaways" or "afterthoughts" that provide little marketing value are missing out on a substantial opportunity to grow their business, their customer base and their profits. As these data show, customers – both current and potential – who receive a promotional item do place a surprisingly high value on them, even when that item represents a relatively low market value, such as an imprinted pen.
Choose items with lasting value
That doesn't mean that every free item has the same "staying power" or marketing impact. Providing items that are useful, such as pens, calendars or other office or household management supplies is critical to demonstrating that you value your customers' time and want to make their lives a little easier by providing a tool that can add convenience to their lives.
From the business' perspective, offering an item that can be used for an extended period (as opposed to an immediately consumable item like a food gift) ensures your name and logo will remain prominently displayed – and associated with a helpful use – for a long time.
Overall, the ASI study provides important data for businesses considering the value of promotional items for their marketing campaigns. If you're not offering a promo item, the study results provide plenty of data on why you should.