What's all the fuss about QR or Quick Response codes and how do these black and white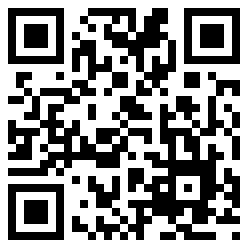 graphic images help promote business?
You may have heard about these neat little boxes that pack a powerful punch. QR codes can be digitally printed on pocket folders, envelopes, postcards, brochures, promotional items, signs and even clothing with a link back to your website or a PURL with a page detailing a sale, a promotion or other information.
Ok, so you've heard the joke 'What's black and white and read all over"? Yes, that's what QR codes are. Try reading the QR code in this article by using your smart phone and a QR code reading program, such as i-nigma or RedLaser. The application uses the smart phone camera to capture the information in the QR design and interpret that to a website or webpage.
QR codes are being used today by many industries, including real estate, retail, news and journalism, and travel. QR codes can be seen on the side of a bus, on a post card mailer, on a canvas shopping bag, a mug, or the side of a building! Instead of typing in the domain name that's imprinted on a promotional items, scan the QR code, and it takes you to a website with new sales information, contest rules, information about a house or property for sale, with the phone number embedded and ready to be dialed!
QR codes are 'open source' and therefore the information created by any QR generator can be read by any reader, making the code easier to integrate into a marketing campaign.
The QR code has been in use in Japan and is now rapidly being utilized across Europe. In the United States, there are pockets of acceptance, typically by the higher educated, more forward thinking youth market and early adopters. Big retails stores like Best Buy are catching the QR fever, and are using these codes to share additional product information to supplement the info that is available within the store.
Have you tried using QR codes yet? What has your experience been? Would you recommend QR codes to other businesses? We'd like to hear your thoughts.