Everyone wants their promotional items to end up in everyday use, but it's a constant challenge. The main key is to give away something that's genuinely useful to a customer. I've often noted, for example, how often I see people with branded bottle openers. They're just uncommon enough that once you find a good one, you're likely to hang onto it.
Mouse pads create a similar opportunity – printed mouse pads can sit on a desk for years, constantly showing your message and getting countless impressions a day. Plus, like bottle openers, most of us don't have a drawer full of them!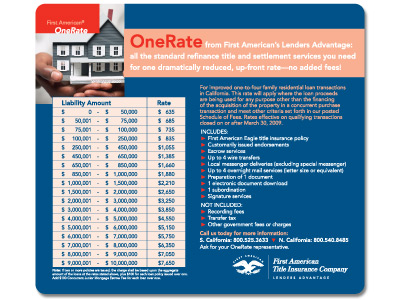 Printed mouse pads also offer far more space than bottle openers, which means you have even more options to create mouse pads your customers will want to use!
Added Value Makes For Great Printed Mouse Pads
1 - Include Reference Charts
Often, the simplest way to convince a customer that it's time to replace that old, worn-out mouse pad is to put a quick-reference chart or guide on it that your customers would want to refer to every day. Mathematical tables are perfect for this, for those in finance or the sciences. Calendars are another popular option, especially if you can highlight days important to your industry.
Even simple compiled lists can add a lot of value to your pad. A well-curated collection of phone numbers your clients would be calling often, or websites they would find useful, gives them even more reason to hang onto it. Something like a phone number list can even fit in a sidebar!
2 – Let Them Build Their Own
The Internet has ushered in an age of personalization, and customers love it. Rather than forcing your own designs on them, let people use their own photographs! You can still claim a corner or a sidebar for message space, and they can see themselves (or other people) whenever they look down.
If you make a product for families, or children, think back to those cardboard displays you stick your head through. This is a great opportunity to resurrect a classic marketing trick, and create a custom mouse pad that combines your message with their memories.
3 – Have A Little Fun!
Making a customer smile is a great way to build rapport, and a mouse pad with some jokes, comics, or other entertaining materials might also encourage them to hang onto it for a little longer. It doesn't hurt to find something cute to put on it either! If there's one thing the Internet has taught us, it's that people have an insatiable need for pictures of cats accompanied by captions.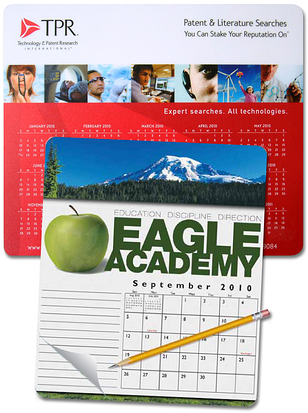 Quote lists are a great choice too, and a nice way to precision-target your demographics. Virtually anyone in Generation X is going to react well to movie quotes, for example, and based on your market you've got a world of genres to choose from. For Boomers, consider classic song lyrics or historical quotations.
4 – Include a Business Card Holder
Here's another novel use: Leave out a portion of the top of the mouse pad, and it becomes a great business card holder, with your card literally at your customers' fingertips whenever they're using their computer.
We'd suggest printing special cards made to match up with the rest of the printed mouse pads. It'll create a subtle visual cue to keep your business card in its place, since the pad would look like an incomplete puzzle without it.
Creativity Creates Promotional Items Customers Love
From printed mouse pads to the pens you hand out like candy, keep looking for ways to add value to them and encourage their use. A bit of creativity in your design, and some thought into how your customer will be using them, can lead you to make promo items that are used for years!