When summer's heat has your customers thinking of the beach, are you able to stay top of mind with them? How can you get your message into your customers head, or top of mind? Here are 5 neat summer promo items that can help your message and brand while your clients are vacationing.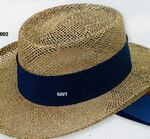 1. Top of Mind or top of head? How about a neat summer hat for your customer's to wear on the beach or on vacation. Hats and caps and visors come in many styles and prices, and can be quickly purchased for you to share with your sales team and favored customers. A straw hat with your company name and logo on the band will come in handy on that hot beach. They are unisex and suitible for men or women. Other styles can be folded and taken in a purse or suitcase then popped open to shield your customer from the sun's rays. They'll be thanking you when they have this handy!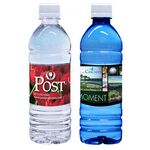 2. Hot days and refreshing water. Create a splash with a custom label water bottle. These are also terrific items for trade shows, where the task of walking the show floor can be dehydrating. Bottled water is a popular item for summer months for hospitality.
3. If you prefer something more durable, aluminum water bottles may be the item you are seeking. The aluminum bottles are germ resistant and washable, as well as light weight, which makes them a great item for sports enthusiasts and bike riders. They are refillable and durable, and come in a variety of colors and styles. Aluminum bottes are popular among conservation minded customers who may object to disposable items. Also a great item for trade shows or customer visits, the aluminum water bottles can be customized with your logo or branding to keep your message refreshingly apparent for your customers.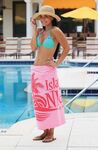 4. Keep your customer dry and comfortable with a custom branded towel. Beach towels can be printed or woven or embroidered, and come in a range of prices and styles and colors. Customers love the convenience of having a towel handy, and they are a great advertising tool for other prospects who may be roaming the beach!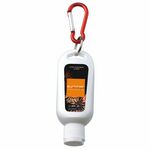 5. Your customer will appreciate your concern when they have the bottle of sunblock that you gave them. Especially with the warnings about the danger of too much sun, having a bottle or tube of lotion or block handy will make you a hero! inexpensive, yet so appreciated, these are a terrific way to stay visible during the summer months.
What types of promo items have you had success with? Are you concerned about business slowing down during the summer months ahead? What types of ideas do you have to help your business flourish during summer?